March 8th, 2016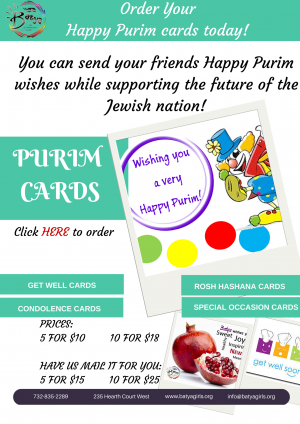 Send a card to loved one while sending a message of strength and hope for our future!
Batya had cards for all occasions – Rosh Hashanah, Purim, Condolence, or Get Well.
We can mail for you or send you cards to personalize and mail yourself!
Order your cards today!